Make WordPress Your Bitch
You're at war with WordPress.
You're struggling to bend this powerful platform to your will. People always talk about how easy WordPress is, but you're convinced they're liars. You simply can't get this mofo to do your bidding.
Until now.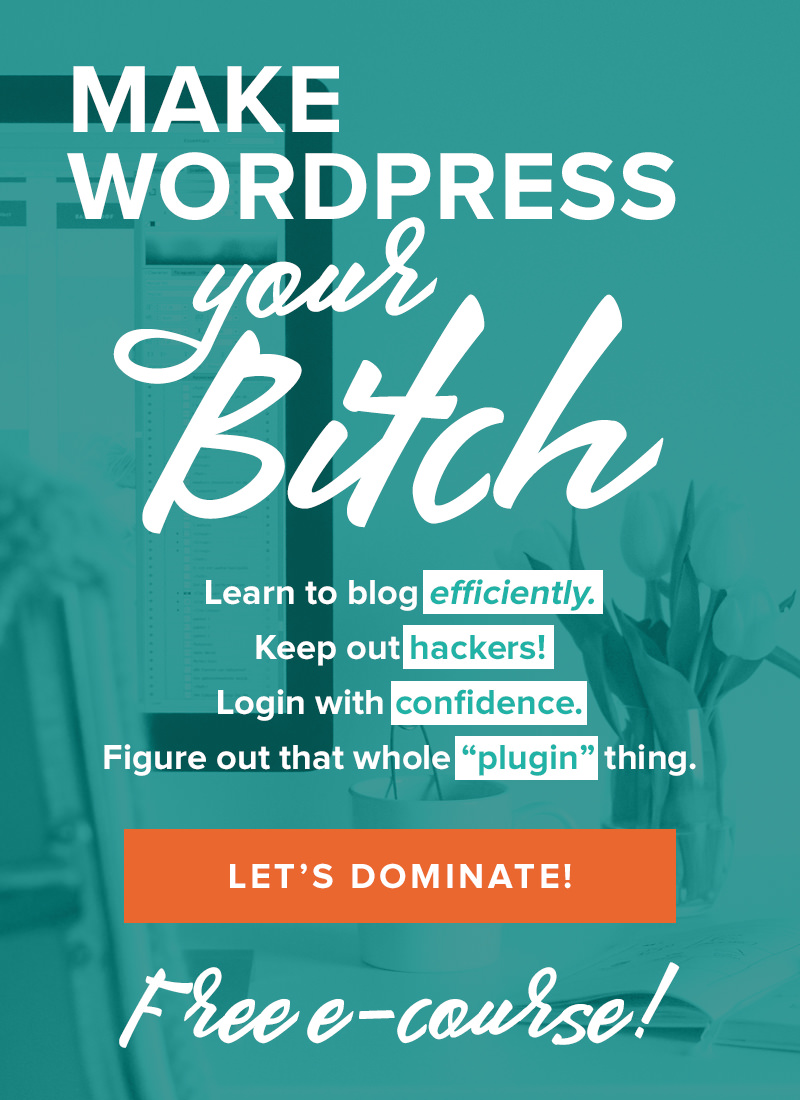 Let's whip that bad boy into submission.
No more fumbling around the admin panel. I'll hook you up with the confidence you deserve.
No more wondering if this is a good plugin or a bad one. Learn to tell the difference.
No leaving the door open to hackers. Let's get your site locked down tight.
No more uncertainty or being pushed around by this powerful CMS. You're the boss now.
Four detailed modules with 15 lessons
I'll let you borrow my whip and show you exactly how to bend WordPress to your will. You'll come out armored with all the tools and resources you need to be a WordPress master.
Let's talk about what you'll learn:
The difference between posts and pages (don't be ashamed about not knowing the difference).
Categories vs tags — the difference is subtle, but important for an organized blog.
How to find and choose a theme to beautify your site (first impressions matter!).
How to know if a plugin is reliable or if it will break your site.
Discover plugins and tools to speed up your workflow and streamline the blogging process.
Build your own professional contact form for readers to get in touch.
Tools and tips to keep your site safe from hackers. We'll lock down your site like Fort Knox.
Become more efficient by building your very own custom shortcodes.
And best of all? It's completely free.
WordPress is a powerful platform and has the potential to make your life incredibly easy. You just need a little help to get started. I've got your back!
Think you can handle all this awesome? Let's get you registered—totally free!