You're ready to open a theme shop, but how does it work?
Setting up the shop, deliving theme files, automatic theme updates, licensing, sales terms, refunds, support... There's so much to deal with and you're drowning.
All you want to do is get your gorgeous themes out there to the world, but these road blocks are holding you back.
I'll help you get your ducks in a row
We'll have you jumping over those hurdles in no time. Here are some of the things we'll tackle together:
Choosing and setting up a sales platform.
Properly licensing your themes (there are rules!).
Implementing automatic theme updates.
Writing sales and refund terms.
Support policies and choosing a platform.
Pricing and marketing your themes.
This course is for you if...
You're all set up on the self-hosted WordPress.org platform *fist bump*.
You already know how to code your own WordPress themes (perhaps you've taken the Code Your Own Damn Website course).
You're interested in opening a theme shop and selling pre-made WordPress themes.
You're overwhelmed with setting up policies, terms, and licensing.
It's not for you if...
You don't know how to code a theme yet (let's not get ahead of ourselves!).
You're not interested in opening a theme shop (what'cha doin' here?).
You don't use the self-hosted WordPress.org platform (boooo).
You're already familiar with licensing and writing your sales terms.
Our Lesson Plan
Set Up
Choosing a Sales Platform
Setting Up Easy Digital Downloads
Licensing
Licensing Your Theme (the actual "how-to!")
Implementing Automatic Updates
The Case Against Lifetime Licenses
Terms & Policies
Handling Refunds (Should You?)
Support
Choosing a Support Platform
Help Your Customers Help Themselves
Sales & Marketing
Increase Sales by Finding a Niche
Theme Code
Why NOT to Sell Themes Full of Functionality
Your questions—answered
When do I get access to lessons?
Immediately! As soon as your payment clears (which is usually instantly) you receive access to all the lessons. You can view them all at once, which allows you to move at your own pace.
What format is the course in?
Badass Theme Shop Owner is 100% text-based—kind of like a super awesome blog post series all in one place.
What tools do I need to participate?
Excitement and a WordPress installation.
What if the course doesn't work for me? What's your refund policy?
You have 14 days from your date of purchase to request a refund. A refund will be given if you've gone through the course material, contacted me for help if you need it, and still after all that feel like the course hasn't worked out for you.
Please read the full refund policy on the terms page for more details.
Hey, hot stuff, I'm Ashley! (The chick who will be teaching you epicness)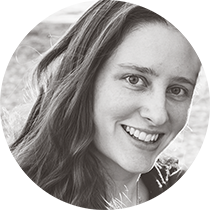 Why should you care about me? What do I know about running a theme shop?
I've been running a successful pre-made theme shop since 2013. I've been developing custom themes for authors, bloggers, and businesses for even longer.
I'm super familiar with the ins and outs of running a theme shop, proper licensing rules (there was a time when I was shamefully broke these rules), and I know what it takes to get a theme in the WordPress.org repository if that interests you too.